Geny
"Like opening a window on the first day of Spring, Elizabeth brings light and oxygen to every corner of my life. She is generous and compassionate. The tools she provides are not only practical but also perfectly aligned with my path. Every session is unique. Even when we hold a vision of a new experience, Elizabeth reminds me that it's already a part of who I am. I feel whole and empowered when co-creating with her. Simply put, it just feels right! Thank you for accompanying me on this journey and reminding me that all things are possible."
Jill & Chris
"My husband and I have really enjoyed working with Elizabeth. Her sessions are healing and heart opening but in a way that is comfortable and playful. We are so grateful for the culmination of "Sacred Union", the painting that manifested as a result of our work together. Every time I look at it, I feel a renewed sense of energy, love and connection which fills our entire home. It is truly powerful."
Monica
"I was fortunate enough to find Elizabeth at the exact right time in my journey - a time when I was struggling to keep moving forward in my personal healing and transition to a better, stronger version of myself. Just from our first session, I felt a dramatic difference in thoughts and energy. She made me feel understood, love and guided with every single session. As I was worked through bringing my purpose to life, Elizabeth broadened my perspective of how to make an ever greater impact. Honestly I don't have the words to express my gratitude for my experience in working with her but I can tell you that I made giant leaps in my journey because of her. I belive our meeting was destined, and if she comes across your path, I hope you feel that incredible sense of your destiny unfolding too!"
Brittney
"What I appreciate about Elizabeth is that her ability to help is so multifaceted. At first I was hesitant about her holistic approach, as I had been used to 'traditional' therapy. However, Elizabeth's approach has been monumentally beneficial. She employs tools and assigns homework that has helped in every facet of my life; childhood wounds, losing weight, cultivating a new career, organizing my finances. With every issue I have brought to her, she has created easy, yet challenging guidelines to eradicate negativity from my life and shit my mind into positive thinking."
Elisa
Elizabeth's place is a spa for the spirit. Our sessions are invigorating and I am rejuvenated every time. No matter the darkness that surrounds me, within and without, after a session at Elizabeth's I rediscover the flame of love that is my soul and I shine more brightly than before. Meeting Elizabeth has been a great gift from the universe. Thanks to her loving mentorship and support, I am continuously empowered to further my meditation and healing practice in order to nurture my emotional health & spiritual growth. Since Elizabeth has joined me on my journey, I am more grounded, energized and aligned with profound appreciation and reverence for life. I've become magnetic and everything always works out for me because I am a powerful being who manifests her life.
Anthony
"Elizabeth has been a powerful catalyst for the evolution of my life. A true teacher, mentor, facilitator of healing, she has helped me discover the tools to peel back the layers of my life. Whether it was inner child work, clearing space, setting intentions or discovery of my guides, every session illuminated a new path in self understanding. I will forever be grateful for the work Elizabeth has done. To this day I still go over all the notes from our sessions and can't help but be amazed by the progress we made. Thank you!!"
Jasmine
"Looking back at the evolution of my work with Elizabeth for the last four years is astounding. Together we have healed generational wounds and continue to manifest my most legendary dreams. I feel constantly supported in navigating this world in a way that is light bearing and transformative. Elizabeth creates an environment that is open and welcoming. I can be more honest with her than I am with myself. Elizabeth is a facilitator of the mind, body and spirit who crafts and designs in eloquent balance and understanding of the human experience. She has helped me clear a path that is constantly unraveling my divine purpose. I am thankful to have someone to grow with."
Alex
"Elizabeth is a guiding soul that helps heal your innermost being. She truly has a gift to tap into your energy field and skillfully break through any blockages. Not only do you experience a fine tuning of mind, body and spirit, you feel incredible love channel through you and down deep into mother earth. She is aware of your limits and gently encourages you to feel your limits and gently encourages you to feel feel your utmost potential. I highly recommend her to help you through your spiritual journey."
Chantal
"Working with Elizabeth has been quite an amazing experience for me. Her insights, guidance and ability to meet me where I am at on my journey has helped facilitate my unfolding in tremendous ways. Her gentle spirit, wisdom and care are invaluable as I navigate my path. I am so thankful that the universe connected me to such a wonderful soul!"
Justin
"Working with Elizabeth has helped me take my mindset to a higher level over all the noisy every day hubbub. Her space is a great opportunity to let go of things that are not longer serving you and find out what you are capable of as your full potential. Our meetings are always refreshing and enlightening. After our discussions I am more grateful, open and positive."
Brianna
"My time with Elizabeth was incredible! From entering her space with a warm welcome, to gently slipping into a deep relaxing meditative state of mind. Elizabeth walked me through a journey of healing that was everything I needed and more. I feel a new sense of wholeness and understanding after we ended our session and am carrying this new energy with! I'm Looking forward to continuing my journey with this amazing women. Thank you Elizabeth!"
Karina
"Working with Elizabeth has been truly enlightening. She has connected with me on an energetic level like no one other. It is said that the Soul is covered by a thousand veils. And so, I have been on this great journey of unraveling my truth to be a fully awakened vessel for the good that God has intended for me to bring forth on the earth. Elizabeth's guidance has been tremendous. She is helping me heal and uncover one of the greatest truths - my WORTHINESS. Thank you my beautifully radiating sister-teacher-friend."
Veronica
Our healing sessions have been about many different things, but Elizabeth makes me feel lighter and connected each time. I'm always amazed by her ability to work so fast (e.g. she cleared my karmic patterns with my mom in one session), her openness and willingness to go deep, the variety of healing modalities she has at her disposal, her broad knowledge of social and cultural dynamics and her creative and intuitive approach. She is also just a radiant, compassionate, intelligent woman who's very fun to talk to!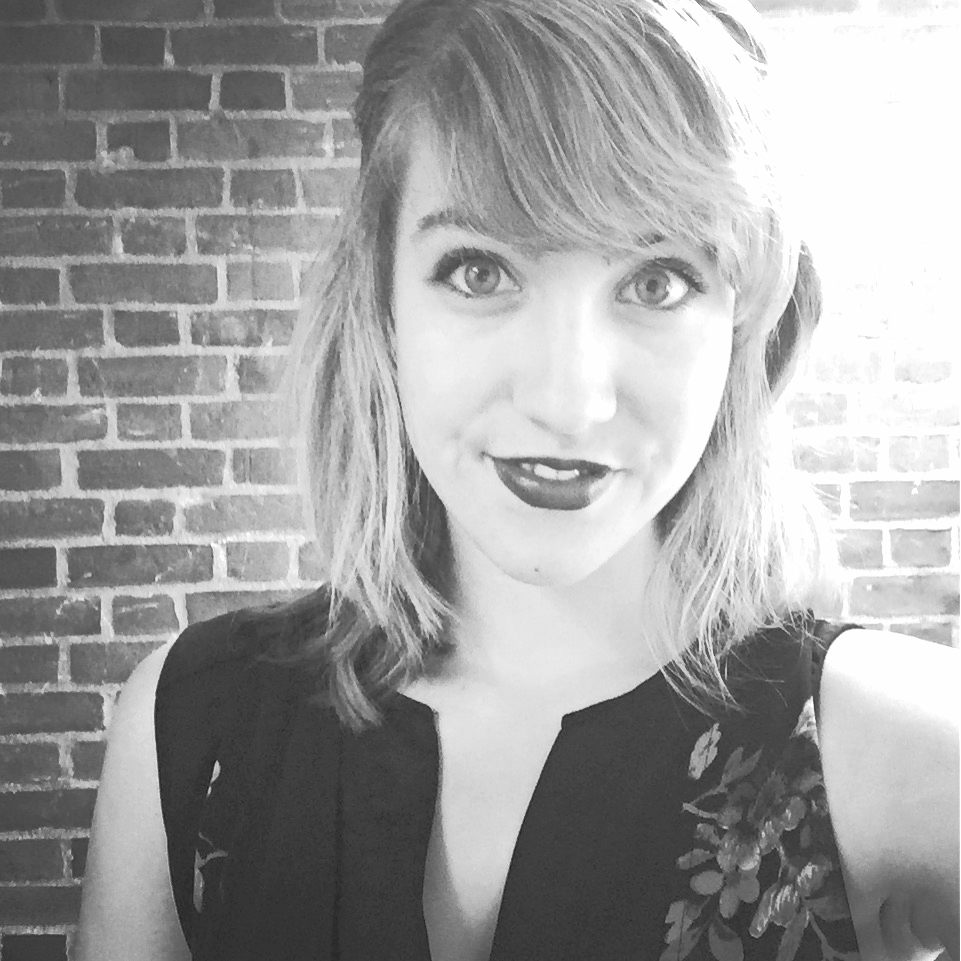 Samantha
"On the quest to be my most authentic self, Elizabeth has been my guide. Since meeting her my soul is happier, my career is thriving and the relationships with myself and others are more beautiful. She has provided me with a sense of renewal and clarity through her active listening, manifestations tools and guided meditations."
Alison
"Working with Elizabeth has helped me step into my light and let go of the things I carry that I don't need. She is a connected to a vast network of wisdom that she generously downloads and shares. I am more centered, light-filled, in-tune and expansive."
Jo
"Elizabeth is a highly attuned person who knows how to help you direct your life in a way that is productive, clearing, compassionate and strengthening. Elizabeth has helped me find focus in all the chaos so I can use my gifts to help all the people that I am supposed to help in my life."
Ashley
"Elizabeth is kind, warm hearted, generous, patient, very very wise..." She has helped me in regards is how I relate to the men in my life... this has freed up so much space and takes off the pressure of dating and what society says dating should be... With Elizabeth, I have someone who I can grow with."
Ayako
"From time to time I go back to my notes from your sessions and try to re-live the feeling of encouragement and affirmation I got from you. Sometimes it brings to tears to my eyes, and it always renews my motivation and energy."
Veronica
"Sessions with Elizabeth have taught me to see that I am loved and deserving of happiness - and wherever I am at in life is the perfect place to be - always. She has shown me empowerment by creating a space for unconditional love where I feel free to claim the gifts I offer to myself and humanity."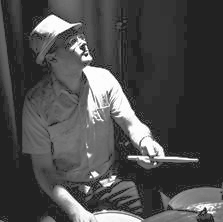 Brendan
"Elizabeth thank you for changing my life! Thank you for pushing me forward, opening my mind and helping me to grow into a better man. The work that you do is truly amazing."
Heidi
"Walking into Elizabeth's home you IMMEDIATELY feel lighter. She has a magical healing presence. Elizabeth embraces you in her loving energy, touches your soul, and enables you to joyusly experience all the beauty that is LIFE."
Teal
"The tools that Elizabeth has taught me has made me better, happier, stronger, more grateful and more confident..." We are on a journey together and I look forward to continuing that journey with her."
Niki
"I am so thankful for the healing of my ankle, it is incredible! Such a change, I have never experienced that before - you are a miracle worker!"
Mille
"Elizabeth is welcoming, gentle, Intellectual... I have learned so many tools from Elizabeth, my favorite is how to ask questions to clear stories of assumptions. Elizabeth's coaching has truly enhanced my life."
Jenny
"Elizabeth is a beautiful, compassionate and powerful mentor and healer. She has helped to guide me back to a place of willingness and wonderfulness. Elizabeth has also assisted me to manifest 'golden' alignment in my spirit and soul."
Mia
"While working with Elizabeth I realized the power of intention and its effect on my relationships. With Elizabeth's guidance I am transforming my old script of self doubt into one of endless possibilities for my life."
Lindsay
"Working with Elizabeth has been life changing. She has really helped me spread my wings! Our sessions go beyond and tap into the true beauty and essence of life..."
Hollis